Tyrecycle continues to work with government and industry to increase awareness in the importance of tyre recycling and the promise if associated product development.
Australians generate around 56 million Equivalent Passenger Units (EPU) annually. Approximately 20 million of those are processed by Tyrecycle.
Tyrecycle holds long-term relationships for collection services with the major tyre manufacturers and retailers. We work with local councils and mining companies to ensure as many end-of-life tyres are recovered and processed, diverting them from landfill.
Tyrecycle collects over 150,000 tonnes of end-of-life (EOL) tyres and conveyor belts annually for repurposing at one of our 7 secure facilities. Find out more about how these products are re-used here.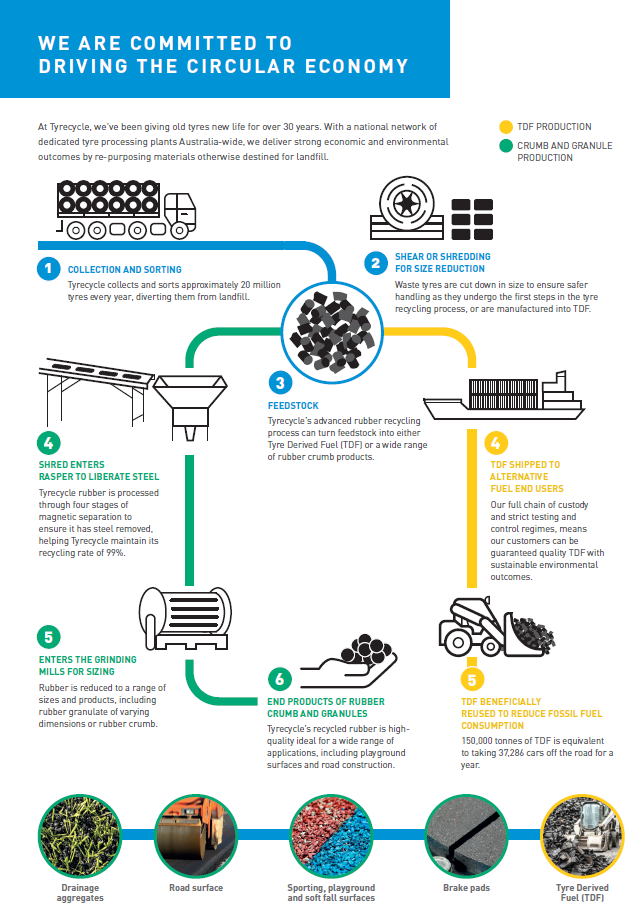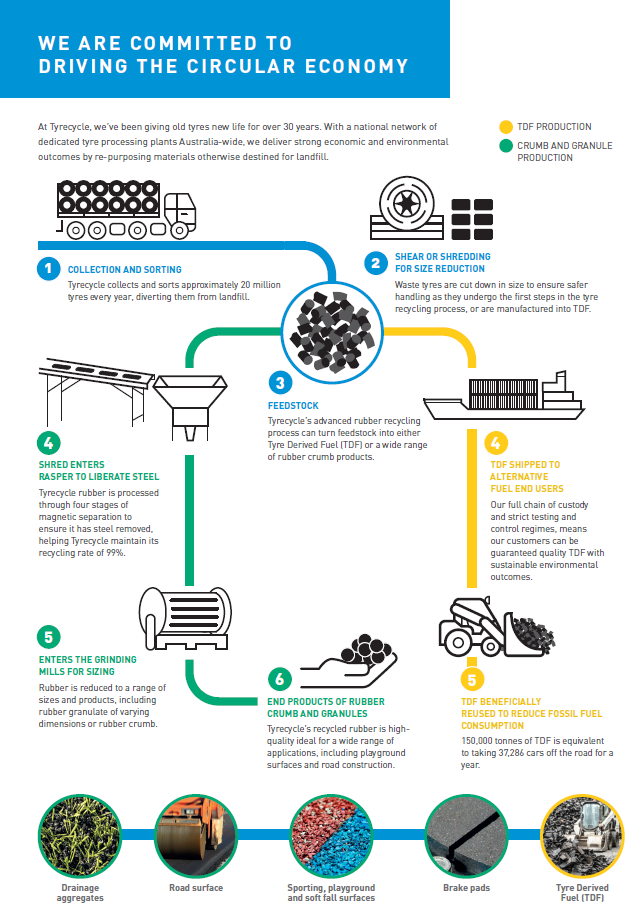 Tyrecycle repurposes complex, high-quality products for domestic and international use. Repurposed waste tyres are used across a wide range of products further progressing the circular economy. These include TDF, road construction, athletic and playground surfaces, tile adhesives and moulded products.