We maintain and continually improve a strong and effective Health and Safety management system with the purpose of preventing injury and illness and promoting health and wellbeing amongst our workers; contractors; visitors; the local community; and the public at our workplaces.
Through review of our safety policies and our commitment to continuous communication and consultation with all employees, we aim to facilitate a safety culture in all our operations.
Our safety ethos 'Project Prevention – Think, Act, Be Safe' is lived on an ongoing basis to all our staff and underpins our values and dedication to keeping people safe.
This message is also communicated to our customers, visitors and contractors visiting onsite, to ensure that all works are undertaken in the safest possible manner at all our locations.
Life Saving Rules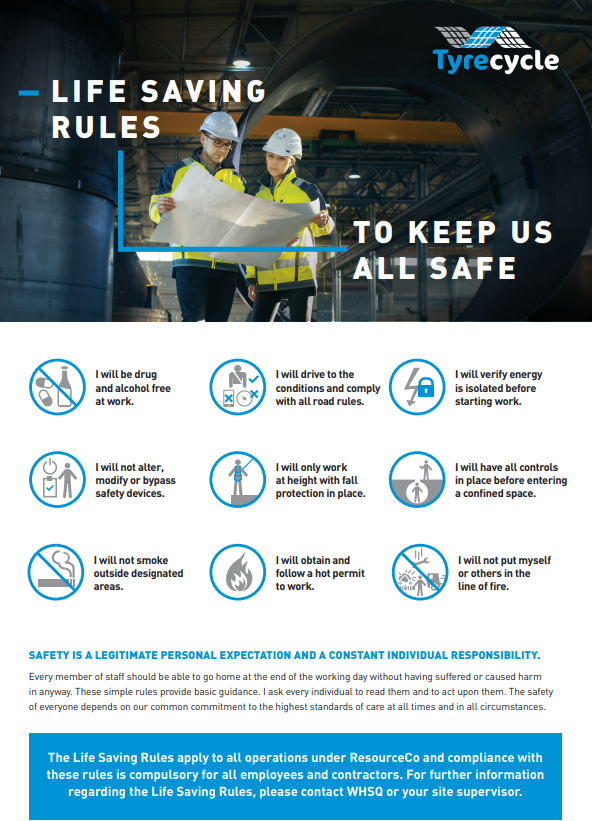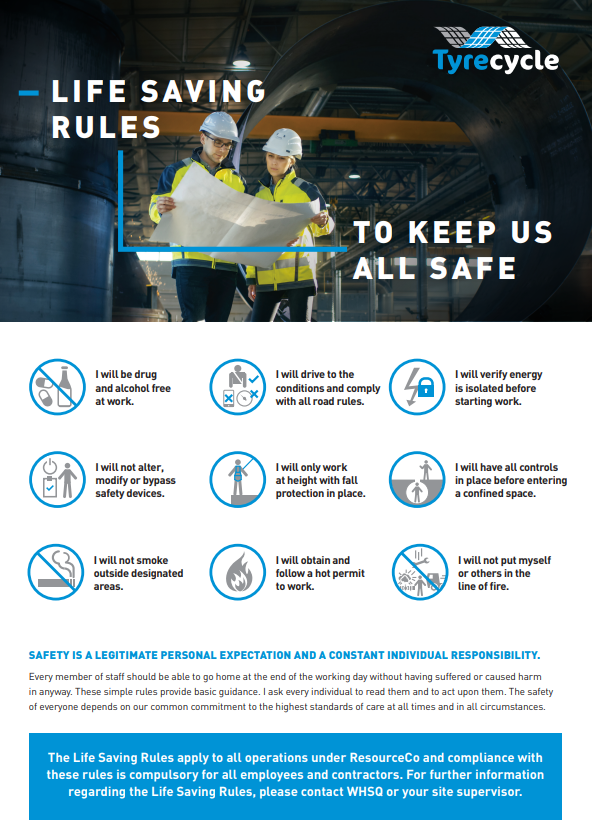 Hazard Management
Our business activities often include potentially hazardous tasks, including; the operation of plant machinery, conveyers, working at heights, moving vehicles and exposure to loud noise. As a team, Tyrecycle approaches issues created by these conditions with a view to continuous improvement.
Certification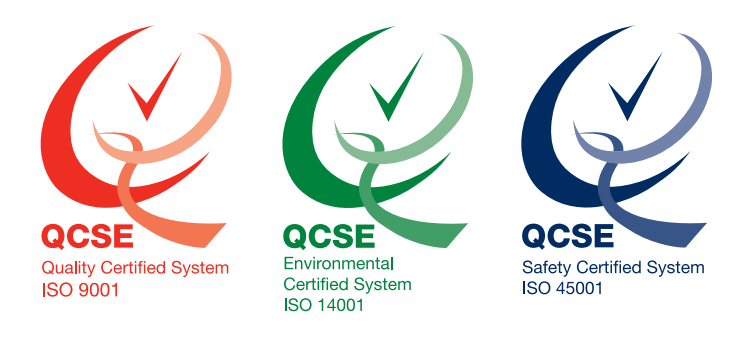 Tyrecycle is an AS/NZS 4801:2001 certified organisation, focused on safe and sustainable operations at all our facilities across Australia. The strict OHS management system comprises of inspection and auditing, training and competencies, risk and hazard management and other legal requirements. Tyrecycle is certified across the 45001:2018, ISO 14001 systems & ISO 9001.